XEROCON 2019 for MT Corporate Advisory, was more than just a Xero product update conference. It was 3 days of challenging our team to think outside the box to improve areas within our client's businesses. This year, 4 of our advisers, alongside 3,000 plus Xero Partners, entered the Brisbane Convention Centre Exhibition Hall, where they were met with a buzzing atmosphere. The music was pumping, and everyone was fuelled up, waiting for the conference to begin.
On day one, after the welcome speeches were done (by Steve Vamos – Xero CEO), the Exhibition Hall lights turned off, and all was silent, as suspense and whispers filled the air – with everyone curious to see what Xero had in store for us this year. We could hear a digeridoo being played as the dimly lit hall exposed a man sitting on a stool on-stage. It was Craig Hudson, Managing Director of Xero New Zealand. He certainly knows how to make an entrance, but what has really made an impression was the vulnerability in his story. It really encapsulated the audience as he spoke about the importance of mental health, and how taking a life changing leap of faith has positioned him to be where he is today.
This year, the days at XEROCON were split into different mini stages, with the underlying message of many speakers encompassing 'Wellbeing' and a 'Sense of community'. With mental health at the core focus, we found that personal well-being requires more than just a free fruit bowl and yoga. Time needs to be invested into clients and employees alike to create a positive environment and sense of community we aspire for. In short, we need to "Be nice!", as Psychologist Nigel Latta put it in his entertaining presentation. One of his most interesting points was regarding research he had conducted involving a social experiment on babies, which concluded that when babies were given a choice of preference on a particular block, they didn't choose blocks with pretty colours or shapes, but instead chose blocks which portrayed "nice" characteristics. Definitely food for thought!
In summary, throughout our time at XEROCON 2019, the overall message projected was heard loud and clear, "People are important". You cannot be thinking of how to improve your client's business if you have not improved yourself.
One of the perks of attending industry leading events like XEROCON, is being able to gather exclusive information regarding not just what's going on in the business world, but also to help keep you in the loop with exciting new insights and software feature updates. Some of which are headed your way as we speak.
Xero has announced a new improved Stripe feed – with every Stripe transaction now accounted for and reconciled with one click
Stripe is a payment tool which assists small businesses with the collection of cash in a faster manner. Each invoice sent out to the customer will have Stripe as a payment option. For those of you who are currently using Stripe, you may notice that Stripe payments are received in bulk into your Xero bank feeds, and you may currently have to go digging through your Stripe account to see which invoices they need to be allocated to.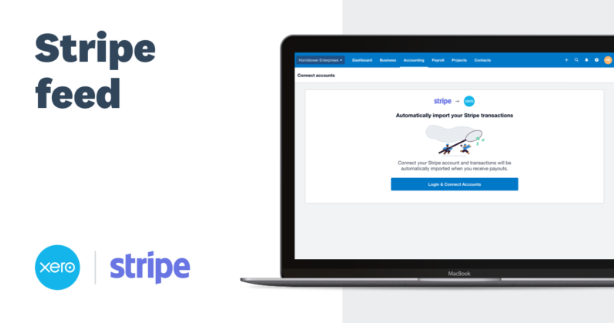 With this new and improved Stripe feed, every transaction can now be accounted for. This is a new function available now which allows you to connect it in the same way you connect a bank feed within Xero.
Xero short term cash flow feature
This feature will visually project a user's bank balance 30 days into the future, showing the impact of existing bills and invoices that are paid on their due dates.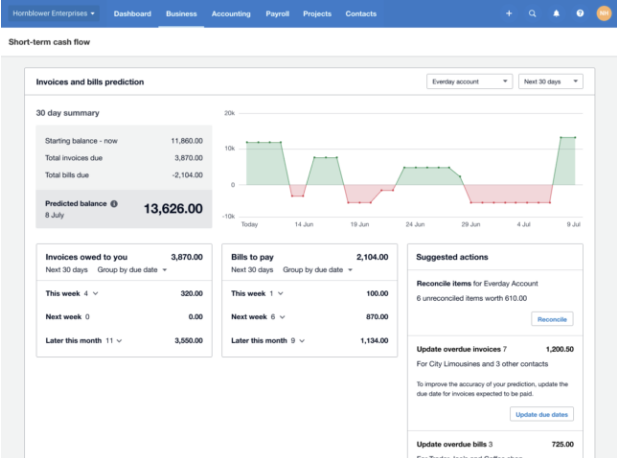 If this is a feature you would specifically like to learn more about, please contact us as Xero are currently piloting this functionality prior to formally launching it in early 2020.